Next Open Call to Artists
Art Center Sarasota invites artists from all ages to submit works for the upcoming juried exhibitions. Each cycle of exhibitions will be shown in Gallery 4, except for the statewide one which will be in all four galleries. Artists are invited to submit up to three (3) two-and three-dimensional works in a variety of media. The Juror will consider all work of any subject matter or medium for inclusion.
Please read the rules and regulations to be sure that all artwork is in compliance: Review these guidelines
Prizes Awarded
First Prize - $500, Second Prize - $300, Third Prize - $200, 2 Merit Awards and up to 12 Honorable Mentions
Entry Fees
ACS Members: 1 piece $20; 2 pieces $30; 3 pieces $35; diptychs $25; triptychs $35
Non Members: 1 piece $30; 2 pieces $50; 3 pieces $65; diptychs $45; triptychs $65
Student Members: $5 each entry
---
NEW AND NOW
Linda Lee Guy

December 14, 2017 - January 12, 2018

Open, All Media, All Subjects, Juried Exhibition

Juror: Taylor Robenalt, nationally recognized ceramist

www.taylorrobenaltceramics.com




Receiving in Person:

December 5, 2017

10:00 am - 6:00 pm

Open Critique:

December 12, 2017

6:30 pm - 7:30 pm

Opening Reception:

December 14, 2017

5:00 pm - 7:00 pm

Online Submissions:

November 17- December 1, 2017

Closes at Midnight
ONLINE SUBMISSION WILL OPEN NOVEMBER 17, 2017 AND
CLOSE DECEMBER 1, 2017 AT MIDNIGHT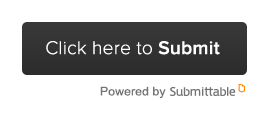 Please refer to Juried rules and regulations for all requirements for this exhibition. Artworks being hung must be wired. Plexi or glass is now acceptable in framing. Prior to submission please read ALL of the submission requirements using the link above.
Important note: Art Center Sarasota's Juried Exhibitions are NON-Themed and open to ALL subject matter and material. Jurors DO NOT select artwork for inclusion or awards based a particular theme or title. ACS Exhibition Committee asks jurors to make all selections based solely on artistic merit. Exhibition titles serve as a title only and thereby, in no way limit artist's responses to the Call-for-Entries. These titles create a point of interest for audiences, marketing and the media. Artists are encouraged to create new works for each cycle based on what they love to do.